Become a Friend of Butler Museum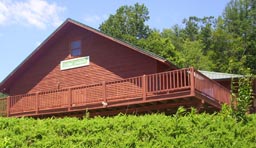 You are invited to become a Friend of the Butler Museum through a membership contribution.
As a Friend of the Butler Museum you will receive:
A membership card entitling you (and your famly, if you choose a Family Membership) to free admission to the Butler Museum for one year.

A subsription to the Butler Museum Newsletter for one year

Most Importantly, the knowledge that you are helping to perpetuate the Butler Story for future generations of vistors to the museum.
Click here to use a Mail In Form to become a Friend Of Butler Museum