Museum Tour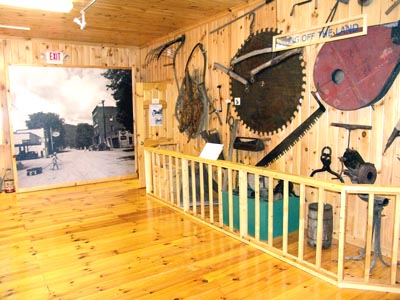 A walk through the museum is an adventure into the past lives of those that made the Watauga valley and surrounding area their home. There is much history in this part of Tennessee dating back to the 1700s and the first settlers, the Revolutionary War, and the Civil war.
Those that lived in this area lived off the land farming, manufacturing, and lumbering. The equipment that was used to make a living is displayed as you begin the tour through the museum.
At the far end of this exhibit is a photo mural of Main Street of Butler before the Watauga Dam was built.
When you turn the corner you find some of the stores that were on Main Street. The Post Office has the mail boxes and articles from the original Butler Post Office.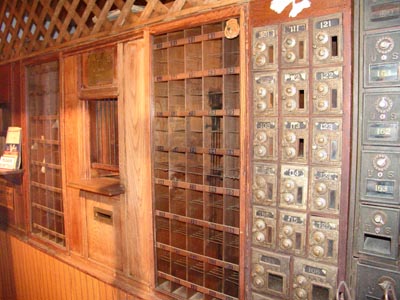 The bus station at the Blue Bird Tea Room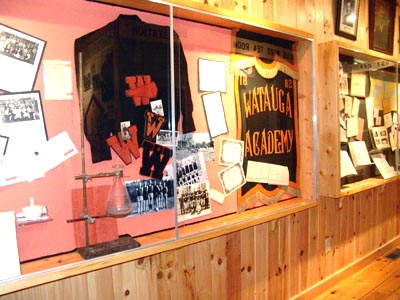 Across from the stores are cases showing a number of artifacts from the area.
One case is dedicated to the Watauga Academy with pictures of the student body and a lettermen sweater.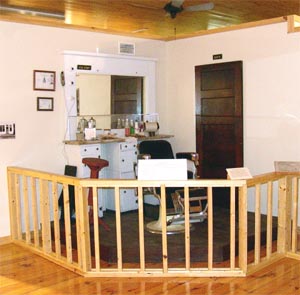 The barber shop has been recreated with one of the original chairs as it was in the 1940s.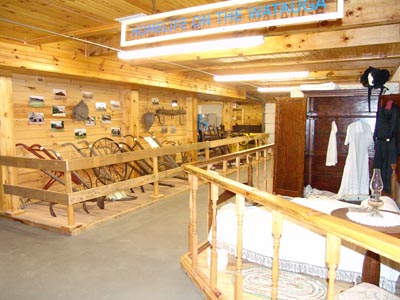 Located in the basement of the museum there are exhibits that depict the home life of Butler at the turn of the 1900s. You will find clothing of the period, furniture, farm tools, etc.